Bio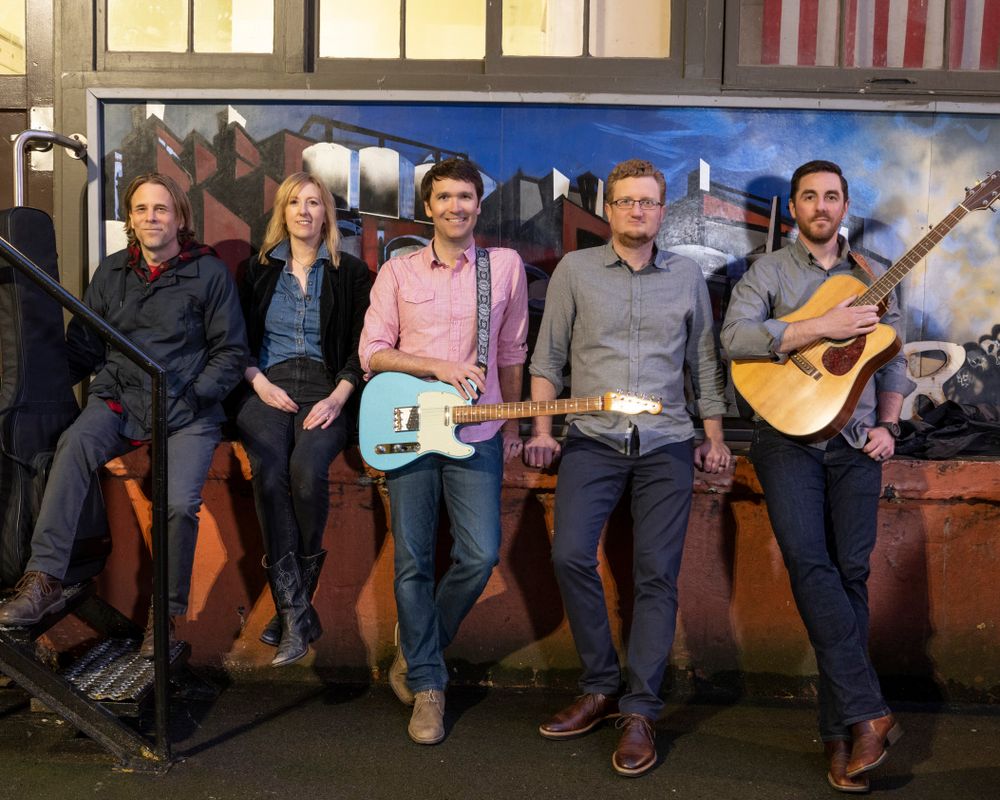 Stellar Jays
Stellar Jays are a rock band with an alt-country twang from Seattle. Originally hailing from Virginia, Texas, Washington and California, Stellar Jays bring a variety of rock, Americana, country and indie musical influences together into melodic and energetic original songs. The band's influences include Wilco, Turnpike Troubadours, Old 97s and Neil Young among many others.
Stellar Jays are:  Brian Siems (vocals & guitars), Brian Besand (guitar & vocals), Bob Congleton (bass), Alison Perkins (keyboard & vocals) and Tim Schuringa (drums). 
Check out our Wildcat EP wherever you get your music, and stay tuned for our first full-length album in spring 2023!
What People Are Saying About Our New Single "Angela"
"

Breezy and bittersweet new melodic alt-country sounds from Seattle-based Stellar Jays. The band's influences include Wilco, Turnpike Troubadours, Old 97s and Neil Young. You hear that and more running through this great track, taken from their new EP 'Wildcat'."
"

'Angela' is a folk-rock classic song in the making. We love the addictive guitars, relatable lyrics and swinging melodies. Add it to your new music playlist!"
Hi Res Press Photos